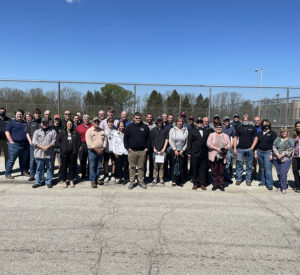 Magna Machine and Tool takes great pride in promoting our trade and thanks to the New Castle Career Center (NCCC), we are able to do that with individuals in our own community.
Earlier this month, the NCCC held their annual Machine Trades Program "Signing Day" event. During this event, seniors are honored for accepting employment opportunities post-graduation. We call this the "Letter of Intent Day" and it signifies a commitment by the individual to begin a career with a specific employer.
The nice thing about this program is that many of these students begin as interns at employer partners of NCCC. Following a successful internship, many are offered the opportunity to transition into full-time employment.
We consider this a win-win-win. Not only are we able to work with the future of our industry, we are able to support our community, and in the end, we are recruiting younger employees who will help do more than just sustain the trades that need more younger employees.
At Magna, we are excited to announce full-time employment and internships for the following:
Nathen Gwinn: Nathan is a 2020 graduate that has been a full-time employee since last Summer. His actual signing day was postponed due to COVID.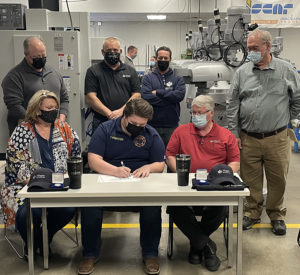 Floyd (Trey) Pinkston: Trey began as an intern with us in February, 2020 and will graduate at the end of May. Our plan is to offer him full-time employment.
Hunter Addison: Hunter started his internship in April, 2020 and will graduate at the end of May. We plan to offer him full-time employment.