CNC Machining Services
The precision machining and available capacity offered by our 13 Okuma lathes and mills set us up as the premier small to medium-size tool shop. With work envelopes ranging from X- 26 in, Y-16.5 in, Z-18 to X- 59, Y-26, Z-26 we are able to serve a diverse range of customers, products and material types. Both 3 and 4-axis machines are available to provide the consistency and repeatability our customers expect. From 1 piece to much higher quantities, for unique repair work and repetitive component orders – we are equipped to serve your needs. Our team of craftsmen have more than 600 years combined experience in the machining trade and for them, no challenge is too big or too small.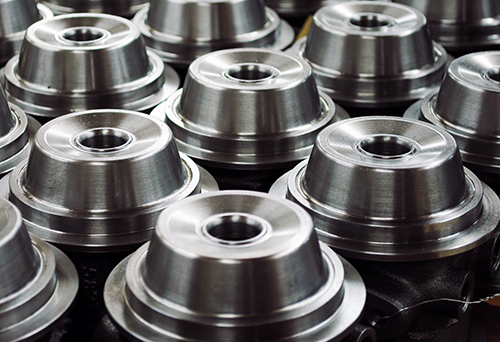 Manual Machining Services
When it comes to intricate or simple machining, our skilled technicians have the experience and skill to perform the manual services needed for any job. Milling, lathing, drilling, grinding, slotting and welding are all part of the standard process steps we perform day-in and day-out. With 27 different pieces of equipment supporting these operations we have the flexibility for any job. Utilizing the capabilities of our vertical shaper, internal keyways are something on which we pride ourselves.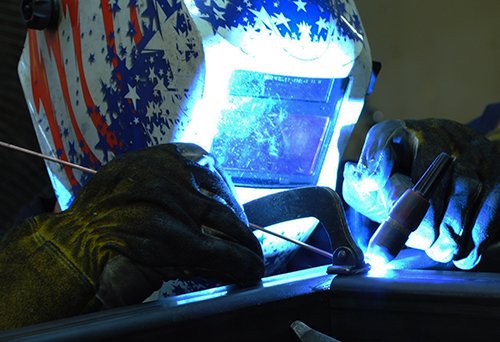 Repair/Replace Services
Most machine shops won't touch this stuff but at Magna, we welcome it with open arms. We find the challenges of repairing old reliable or discontinued machines a specialty of ours. Often times, the parts needed to get a machine up and running again can't be found. No problem for Magna. We have the knowledge and experience to make the part, install the part and get your machine up and running again-like new.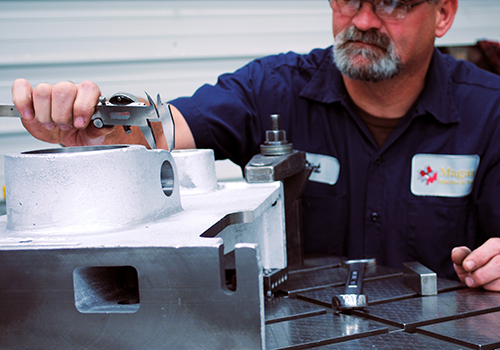 Equipment
Magna Machine & Tool continues to add equipment as necessary to serve our customers. From CNC Lathes and Mills to Grinders, Inspection Equipment Software and everything in-between, our commitment to offering relevant services with today's standards for highest-levels of quality and service drives our equipment purchasing decisions. To see a complete listing of our equipment, click here.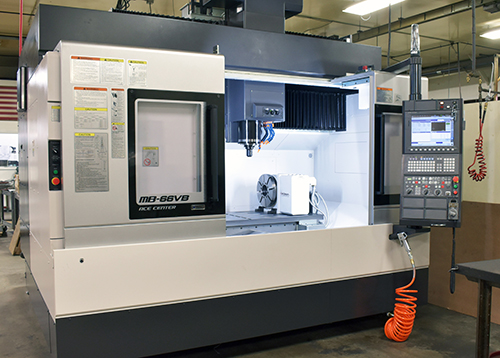 Materials
We continue to offer a full-range of services working with a wide variety of materials for our customers. From aluminum to red metals including bronze, brass and copper or cast iron, plastic and a variety of steels, see below for a complete list:
Aluminum
Red Metals – Bronze, Brass, Copper
Cast Iron
High Nickel Alloys – Inconel, Monel
Plastic – Deirin, UHMW, Teflon
Stainless Steel – 300 & 400 Series Steel
Abrasive-Resistant Plate – AR400, AR500
Carbon Steel
Tool Steels – 01, A2, D2, S7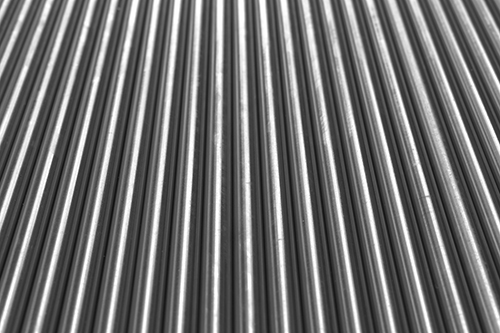 Abrasive Waterjet Machining Services
Our newest purchase, the MAXIEM 1530 Abrasive Waterjet Machining Center is a high-precision, fast turnaround solution for customers needing exact, satin-smooth edges. For a variety of thicknesses, and a variety of materials including metals, composites, glass and plastics, waterjet machining doesn't require oils or solvents. It is an environmental "green" system.