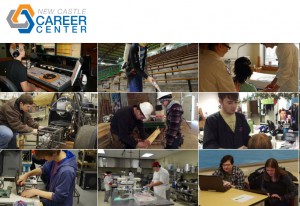 At Magna Machine and Tool, one of our objectives as a company rooted here in New Castle, Indiana Is to help promote the young talents that our home base develops. In this case, the New Castle Career Center Pre-Engineering class relies on the support of the community to provide the resources necessary to advance students studying pre-engineering.
By raising funds, the students will have the materials necessary to design and build their projects. "In business, most of our days are spent designing and building projects for our customers. We consider sponsorships like this a nice opportunity to give back to our community in a way that is really close to home – in more ways than one," stated Kirk Robbins, President, on behalf of Magna Machine and Tool.
Magna Machine and Tool is East-Central Indiana's leader specializing in contract machining and assembly services for Automotive, Medical and Glass industries to name a few. With years of experience and a highly skilled workforce, our services range from Design/Build of custom machinery to turnkey production of castings; all backed by a reputation for surpassing customer requirements and exceeding expectations.