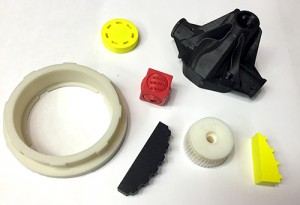 Magna Machine and Tool started as a tool shop in 1975. Through the years we have grown to offer a variety of machining and design services. From Manual Machining and Wire EDM to Automated Equipment Design and Manufacturing.
Besides all of the services and capabilities you would expect from a leader in machining and design-manufacturing, we also offer 3-D printing for customers who are looking for prototyping. Our engineers collaborate with you to bring your CAD drawings to life for adding efficiency by closing the gaps between design and development cycles. Powered by FDM technology, our 3-D offering prints in nine colors of real ABS thermoplastic with fine resolution or faster printing options.
So, if you're looking for a prototype of your product, regardless of how complex it is, look no farther than Magna Machine and Tool. We will work with you to determine if this is the way to go for your complex prototype.
Magna continues to evolve by offering the services that our customers need. In fact, the only thing that hasn't really changed is our commitment to quality and honesty as part of our work guarantee that customers' needs are always met. No exceptions.
Contact Magna now to see your project through.