From right here, in the Midwest, Magna Machine offers the consistent quality and detailed customer service that you would expect from a 42-year strong company in Indiana.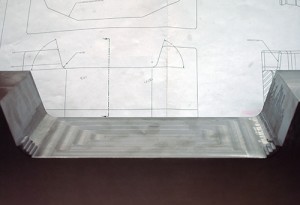 This includes the precision and proficiency of our CNC Machining department. Our CNC machine operators are fully trained to not only run the machines, but also setting up, inspecting and running complete jobs. We are ready to turn your projects quickly.
And that's not all, the experience and skillsets that we have cultivated ensure that your Manual Machining and Wire EDM projects are in good hands. Visit our team page here to see some of the people who will take care of you.
When combined, it makes perfect sense that we are ready to design+build or assemble your automated machine concept. In fact, we make that process a smooth one by working with you to take the design from a 3D model using Solidworks and right into the 3D printing world when applicable. Need a Quote? Get it Now by contacting us here.